Welcome to Oil City Harley-Davidson® Parts & Accessories Department. You dreamt it, now let us help you build it from Boom Audio systems, Chrome Accessories, Custom Exhaust, Demos, and more!
What P&A can offer:
Seat Demos 
Windshield Demos 
Exhaust Demos 
Stage I & II explanations 
Big Bore Kit 
Variety of Handle Bars 
Heated Grips 
Home Maintenance Supplies
We offer a full line of Genuine Harley-Davidson® parts & accessories and we also offer many aftermarket brands: Drag specialties, K&N, Custom Chrome, Kuryaken, Vance & Hines, Bassani, & more to help you create your dream ride just as you envisioned.
Whether you need repairs or maintenance, or you're looking to customize your motorcycle, Oil City Harley-Davidson® is proud to carry a wide selection of parts and accessories so you can maintain your vehicle and make it your own. If we don't have it in stock, we're happy to order it for you.



Our knowledgeable parts staff are ready to help you find the right parts and accessories to keep your Harley-Davidson® running in optimal condition. If you need help with repairs or installations, check out our Service Department.
Got a custom design in mind? When you want to customize your motorcycle, we have the experience and know-how to make it happen. Oil City Harley-Davidson® is committed to making sure you enjoy the best possible experience with your Harley-Davidson®. Give us a call or stop by and let us help you plan out the perfect customization tailored to your individual style!
Our Chrome Specialists
Our Chrome Specialists enjoy working with customers on creating their ultimate ride through customization using the many resources available to them. They receive regular training straight from the motor company for exclusive use at HD® dealerships.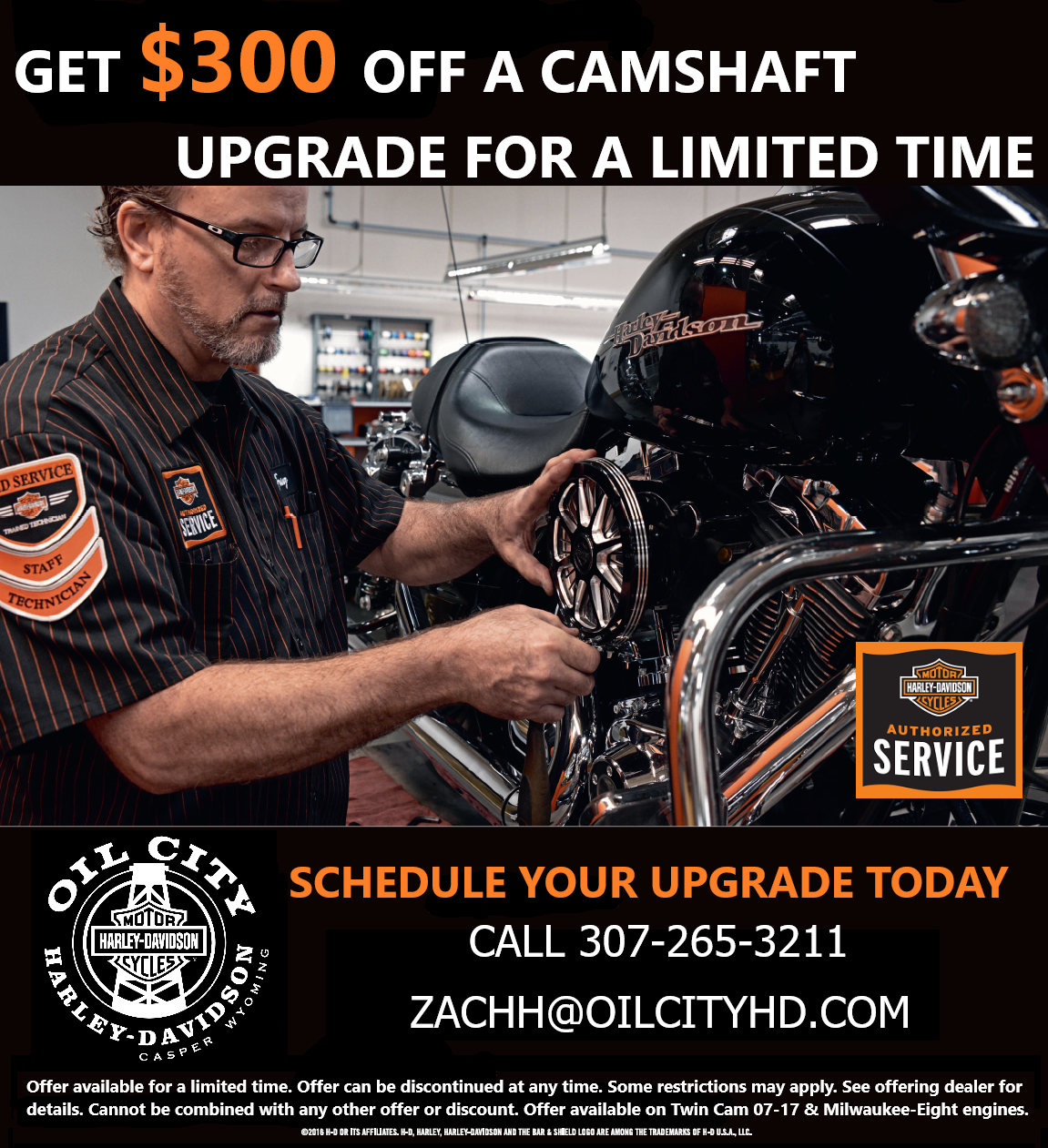 Ordering Parts
To get the parts you need for your motorcycle, you can always give us a call at (307) 265-3211, come on in, or send us a Parts Request.